Happy New Year all! I'm busy updated the hospital pages (see link at left) and the blog (another link at left) as the patients are now under control (there were over thirty in the hospital at one time last month!). I also sent some custom dolls home for the holidays, so I thought I'd give you a few photos. Last to travel, first in the photos, this Babe the Blue Ox stuffed animal traveled overnight the weekend before Christmas to make it under the tree in time. Here he is with Paul: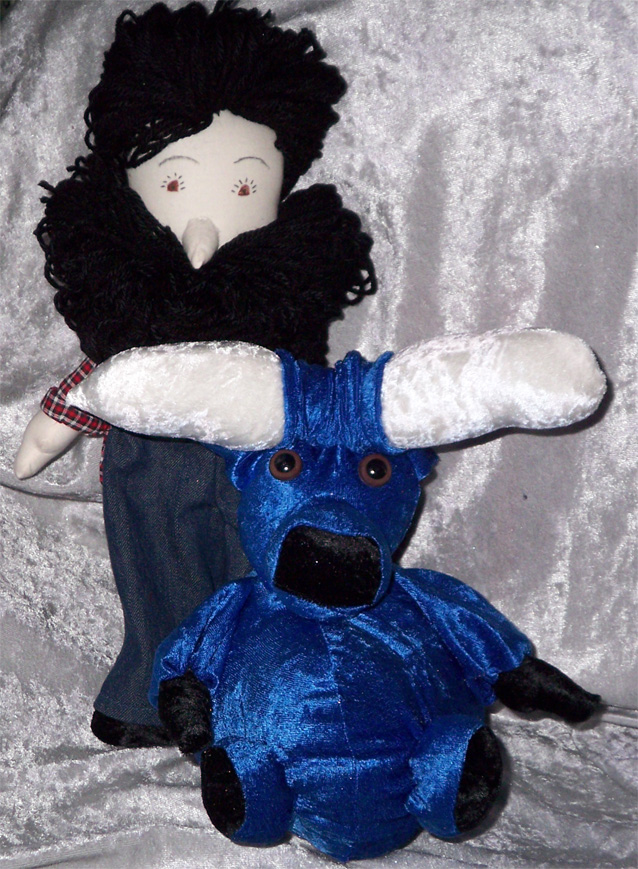 The Babes are still the best sellers online. You can see more of them here.
Twin East of the Sun West of the Moon dolls also went home. I love the custom ones, because I get to spend extra time on them. These travelled home to Missouri.


You can find out more about the East of the Sun West of the Moon dolls here.
And, as I mentioned, there were LOTS of patients! Here's just one that went home for Christmas. He had a spa, eye transplants, nose reconstruction, fur transplants, and whiskers, just to name a few treatments!
Here he is when he arrived at the hospital (on the left) and heading home (on the right).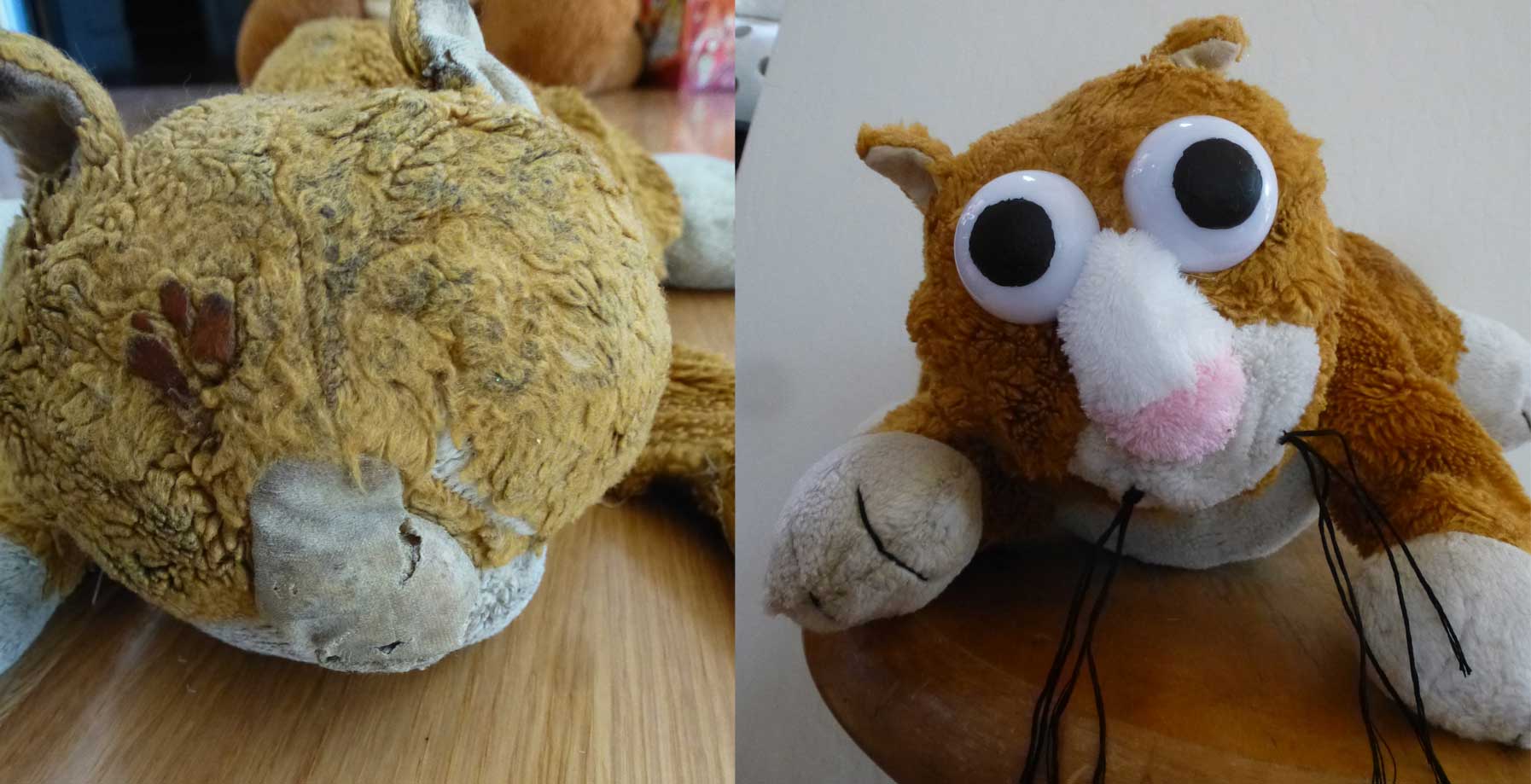 He was a surprise Christmas gift. This is the email I received on December 30:
"I just wanted to let you know that I have the new and improved Dumper the Alley Kat to his owner on Christmas and he was so excited! He can't get over how good he looks and Dumper has been hugged tightly every night since. I'm glad the two childhood buddies have been reunited! Thank you again!"
Isn't that a great way to end the old year?