Our summer has been quite interesting here at Realms of Gold, Inc. We've sent Queen Esther and Paul Bunyan to new homes around the country, and had patients fly in from Hong Kong! One patient had had the unusual experience of being chewed by, not a puppy, but a ferret! Here is the ferret patient, with her eye reinstalled. Below her are the two patients from Hong Kong, Lo Mug and Pighead, ready to fly home. The dog was cleaned, both were restuffed, and both had some new reenforcing patches added to worn areas of their fur. Their person said "Thank you so much for your care for the 2 kids. I am so grateful they are back looking healthier and sturdier than before!"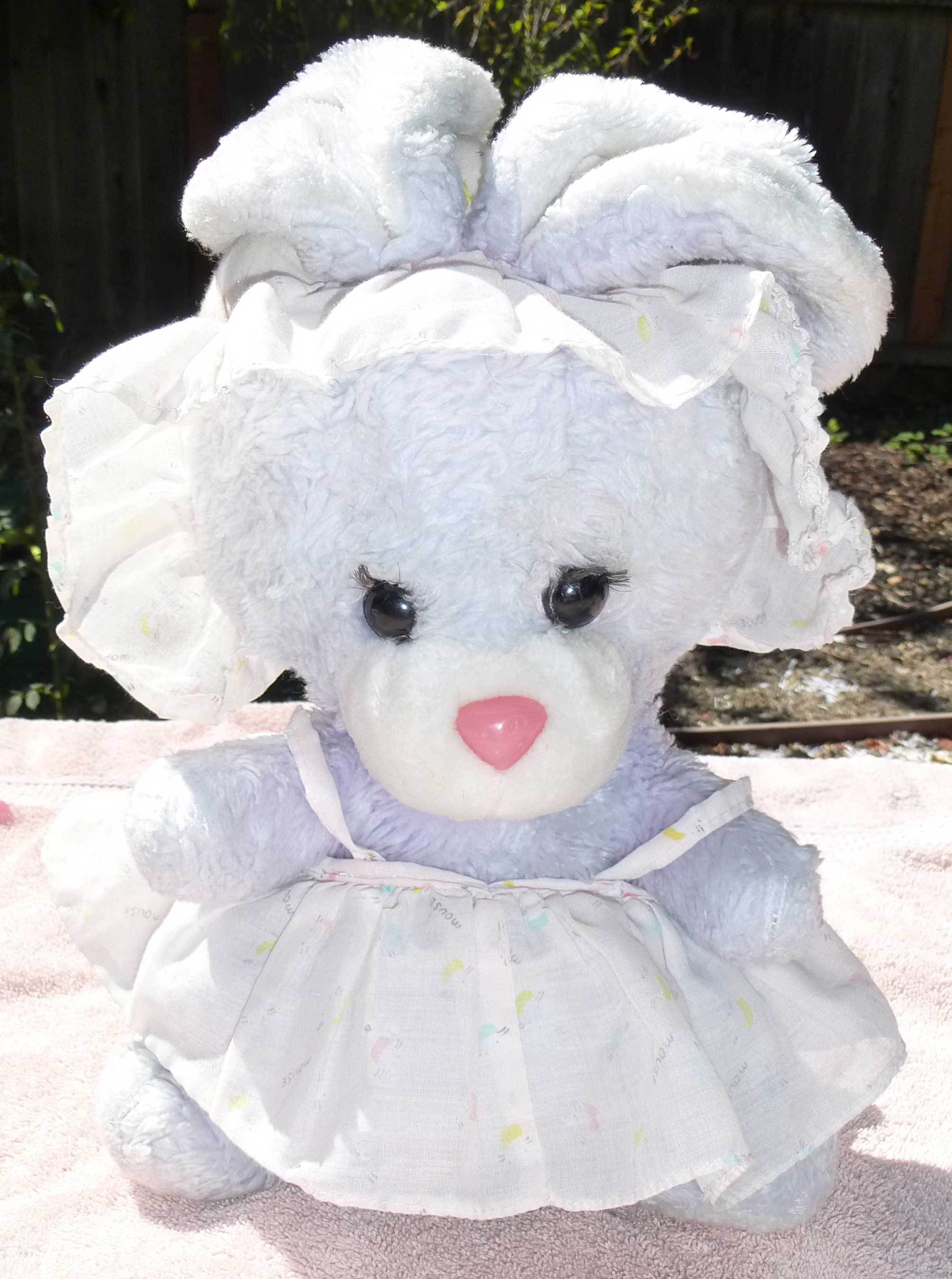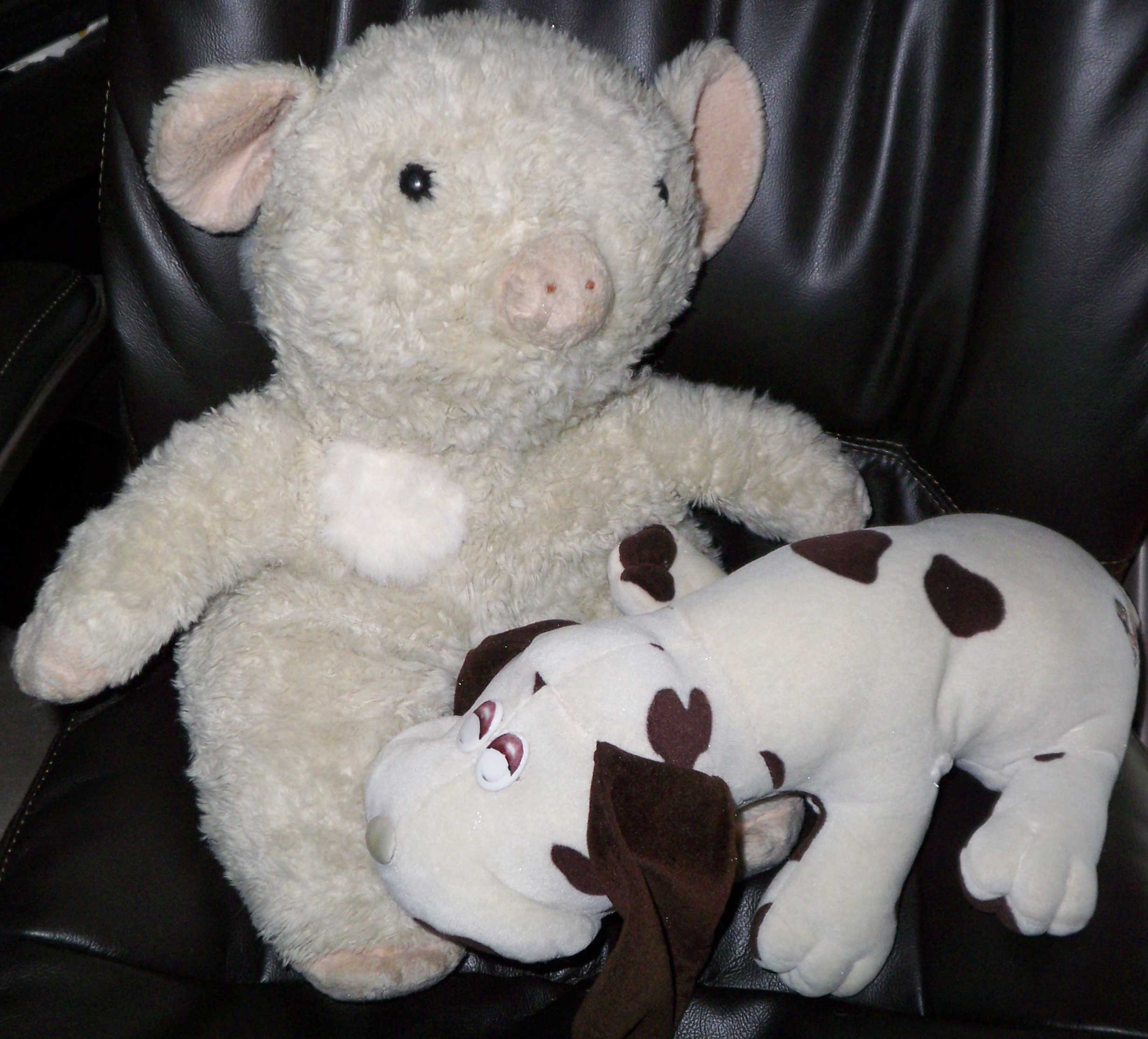 The teddy below visited the hospital in February 2012. The photo below shows him before and after treatment. before and after treatment. He needed a lot of work to be ready for a baby shower: cleaning, restuffing, new eyes, all new fur, nose touch up. His person, in NY called every week he was in the hospital, and the day he got home. "I love him!" she said — over and over again!"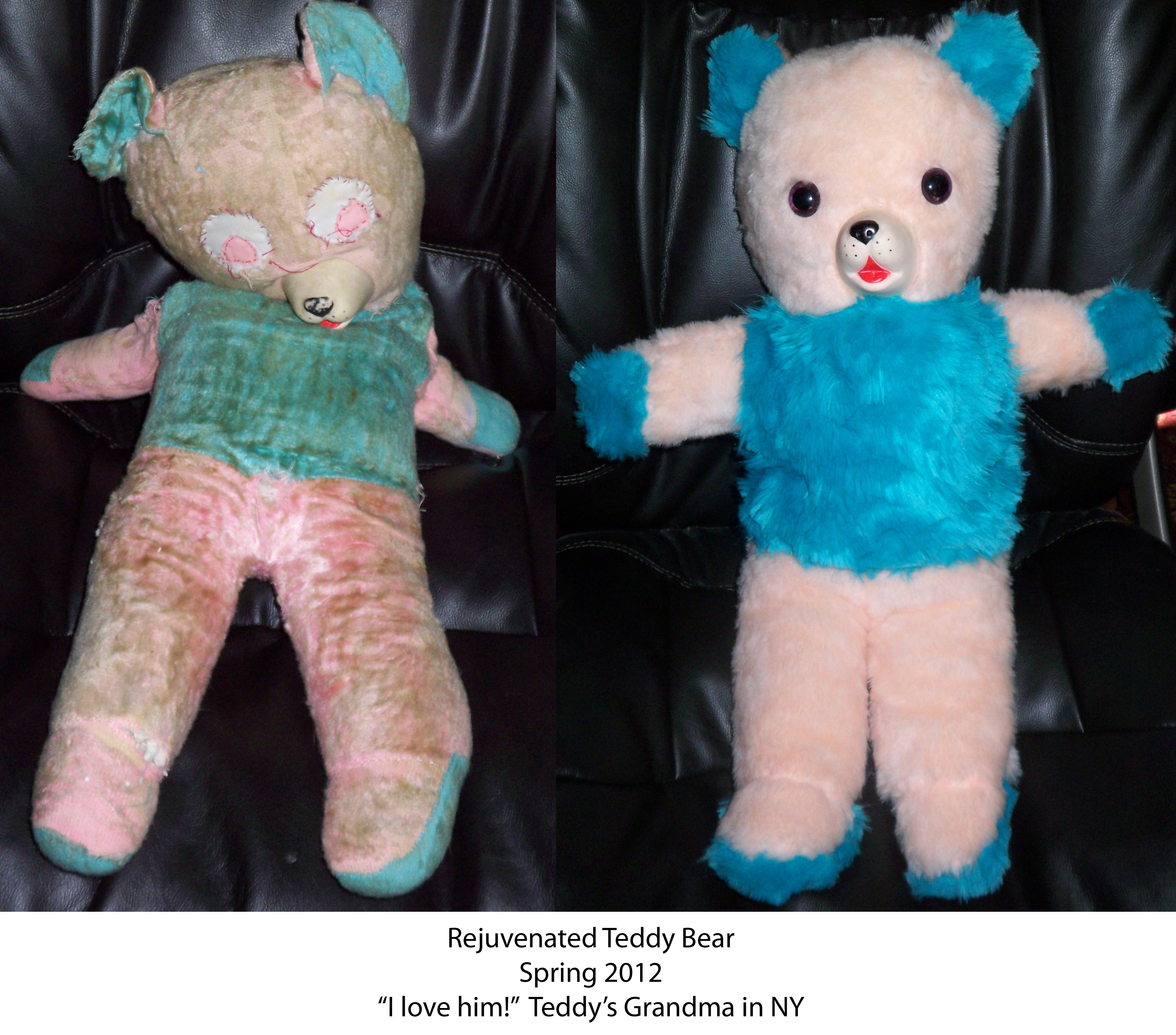 In the
artist studio
, I create hundreds of huggable, one of a kind cloth dolls, stuffed animals, and puppets based on traditional folk and fairytale characters from around the globe.  Made of fine yarns and fabrics, my creations are as happy telling stories in a classroom, sleeping in a three year old's arms, or sitting on a collector's shelf.
Most of the dolls are reversible. For instance, turn the Queen of Hearts (below) around to find Alice, turn either upside down and there is the white rabbit. This popular doll is 3 characters in one huggable creation! Click on any of the links on the left to see more of our fairy tale dolls.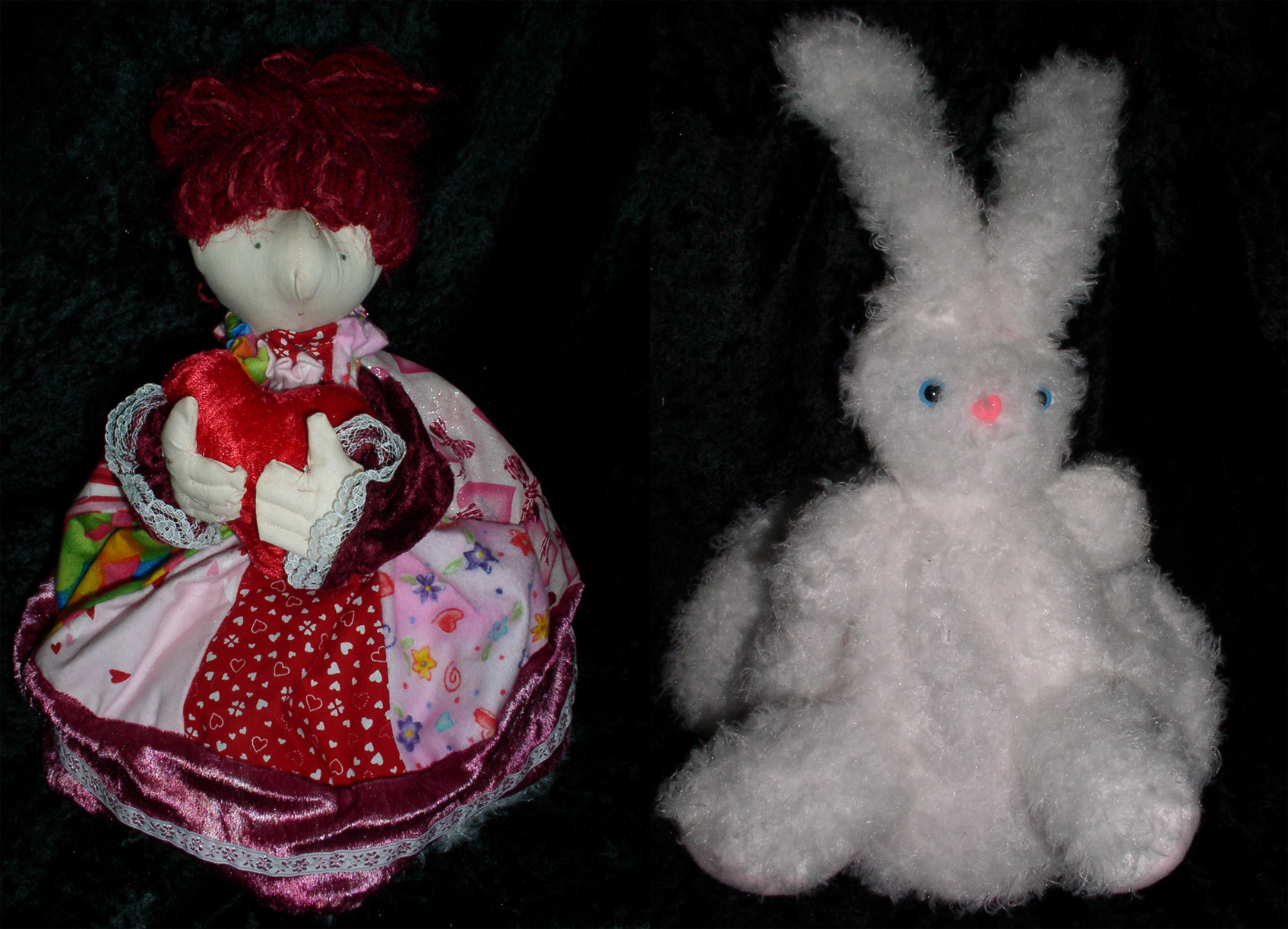 And here is a cusomized version where the White Rabbit turns into the Cheshire Cat, designed as a special order in May 2012.