Samples of Repaired Cloth Dolls
We specialize in cloth dolls, including Raggedy Anns and Andies. We are a member in good standing of the Doll Doctors Association. To request a free estimate for repair and rejuvenation of your own cloth friend, please call us at 650-996-2280 or email hospital@realmsofgold.com.
Here are some of our former patients, and their proud parents reactions:
Before and After: 48 year old James Bonville, Face Transplant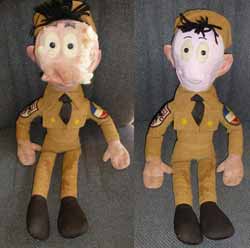 "He looks like a new man! I can't say enough good things!" James' Family
Before and After: Little Raggedy Restored, Cleaned, and Repaired

"My girls made it home safe and sound, and are they beautiful. You worked magic on those special ladies! They look like new."Kathy, New York
47 Year Old Raggedy Ann and 45 Year Old Raggedy Andy, Restored and Reclothed
"What a great job you've done!  They look terrific!"  Anne and Andy's "Mom" Australia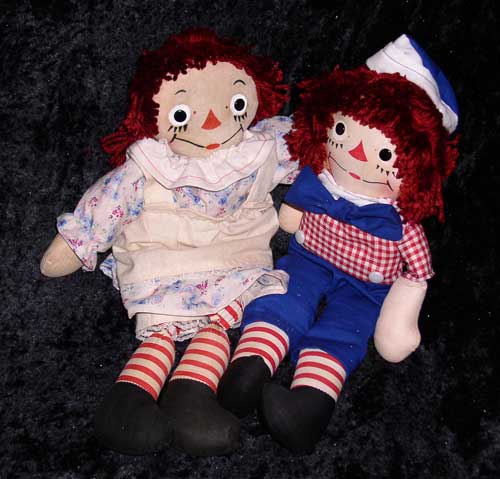 Before and After: Flor Restored, Cleaned, and Repaired
"Thank you so much for what you've done…she's back!" Flor's Grandma, Florida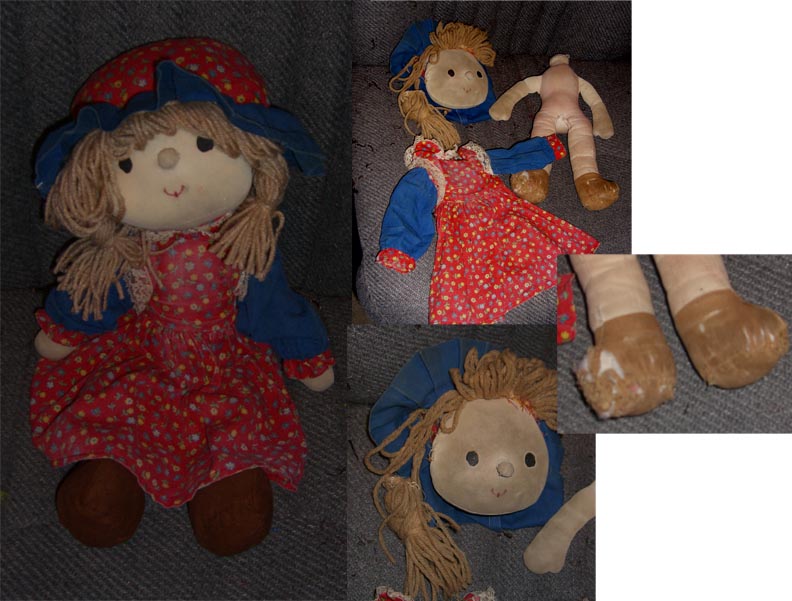 Before and After: Cindy Lou Cleaned and Restuffed
"She is so cute… i hardly knew it was her… she looks great! thank you so much!!!!!!" Cindy Lou's Mom in Virginia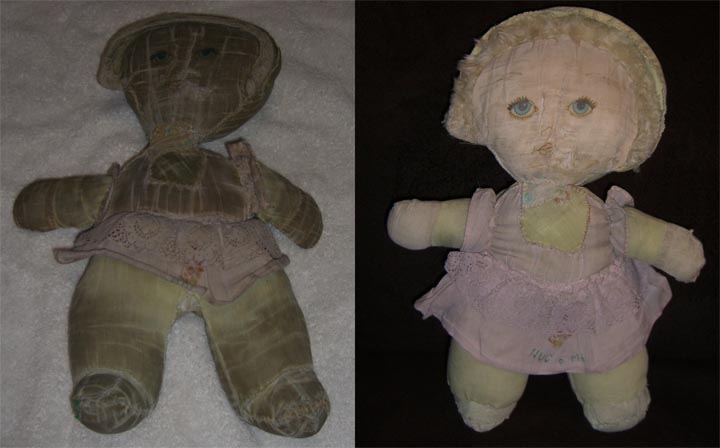 Before and After: Raggedy Andy Restored and Repaired
"I love him. He's just perfect!" Andy's "Mom", Astoria, OR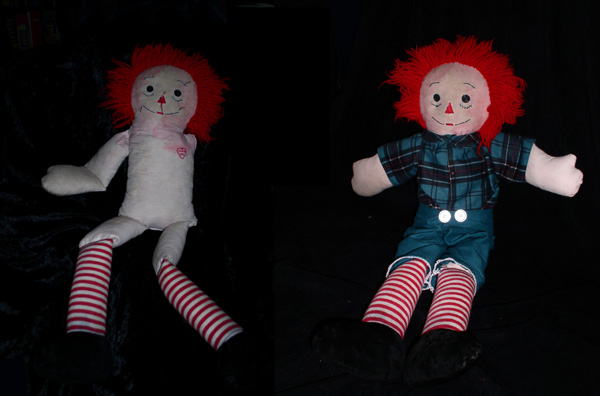 We've had so many nice comments like those above, I've decided to give them their own page! Please click here for more kind words from our former stuffed animal and doll patients and their people!
Want to see even more before and after photos?
My hospital blog shows the transformations and various surgeries that my patients undergo, as well as some of the funny stories from the hospital. Check it out at doctorbeth.tumblr.com or follow the hospital blog link in the menu.
Want more information or a free estimate? Please e-mail us at hospital@realmsofgold.com. Or call us at (650) 996-2280.