Dolls from
African Folk Tales
The Apple Children
A Topsy-Turvy Doll
At the moment, I only have one African folk tale.  This is a Masai legend (although some also attribute it to the Bantu).   Sometimes called the Tree Children, other times called the Sycamore Children.  In the legend, an old woman wants children and eventually, gets them from her apple tree.  There is a condition on these magical children however, the lady must love them unconditionally.  When one day she changes her mind, the children all climb up into the apples of the tree.  The apples fall from the tree and roll away.  But don't worry, if you take one of these apples home, it will love you unconditionally, as long as you love it back.  And if you have suggestions for other African legends that would make good dolls, please let me know!
Based on my own, copyrighted pattern, these dolls are approximately 8″ tall, and fold up into velvet apples approximately 5″ diameter.  Apple Children are available as both girls (top photo) and boys (lower photo).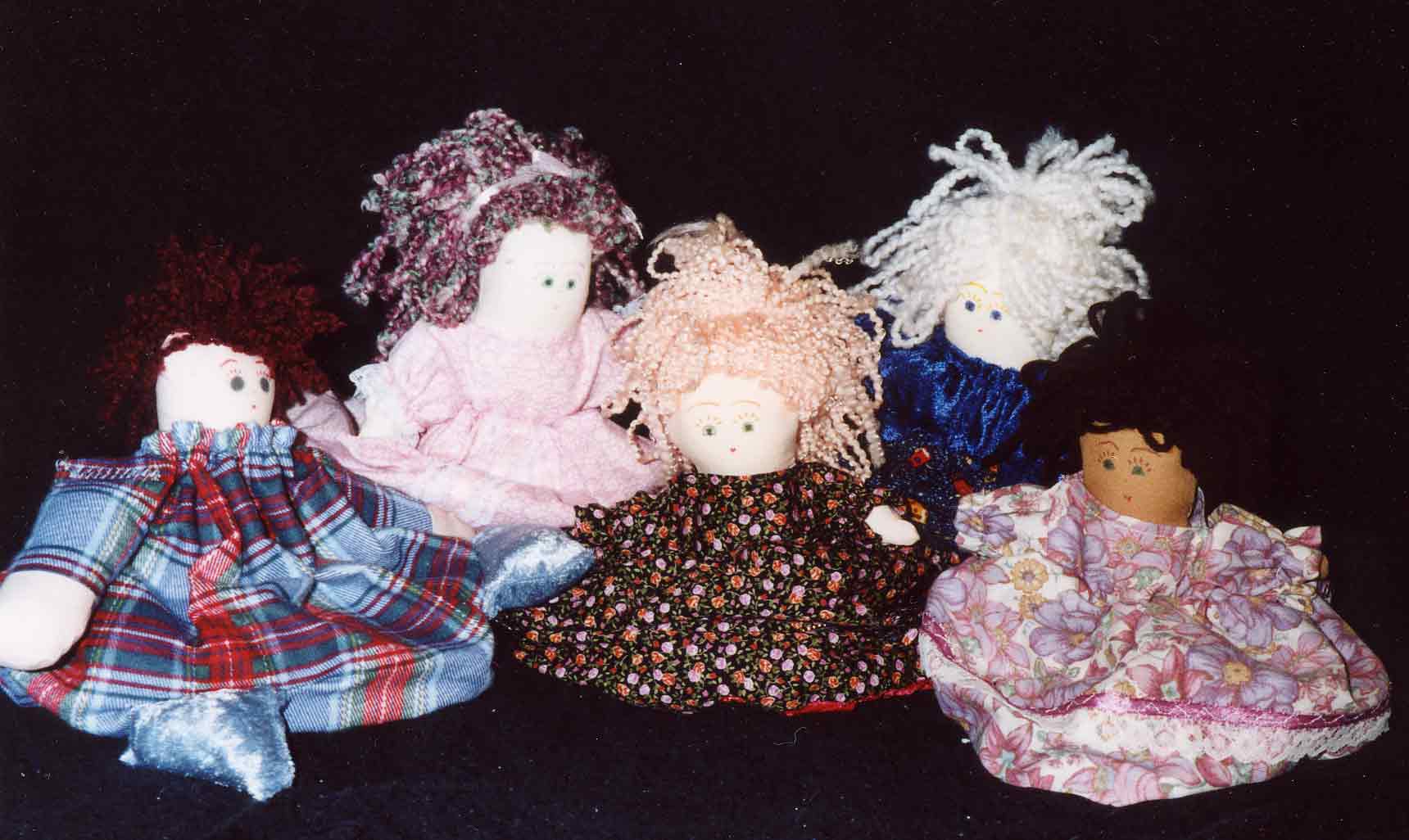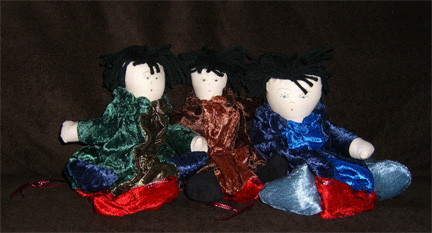 **********
Most of our dolls and stuffed animals are reversible dolls.  If you see two or more characters in a photo, that means there are two or more characters in one doll.
All topsy-turvy dolls are made to order, so you can order a custom reversible doll with your choice of hair, dress, skin and eye colors.  Just let me know!  Please keep in mind that colors may vary slightly.
For more information on any of our dolls and puppets, please feel free to e-mail us at
Realms of Gold.
Or call us at (650) 996-2280.