Yoblitt: the Monster Under the Bed
Stuffed Animal
These are not scary monsters under the bed, but friendly ones who only scare away other monsters.   Designed to fit right underneath your box spring and scare away all the nightmares!   Approximately 8″ tall (the marionette is approximately 30″ tall).  As with all of my dolls, this is my own copyrighted pattern.  This one is based on a concept originally dreamt up by my brother and sister-in-law.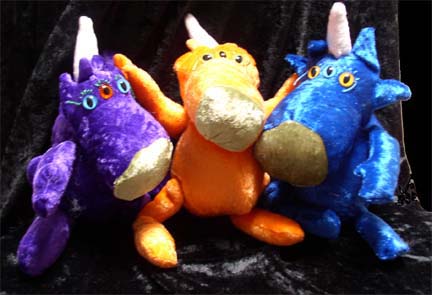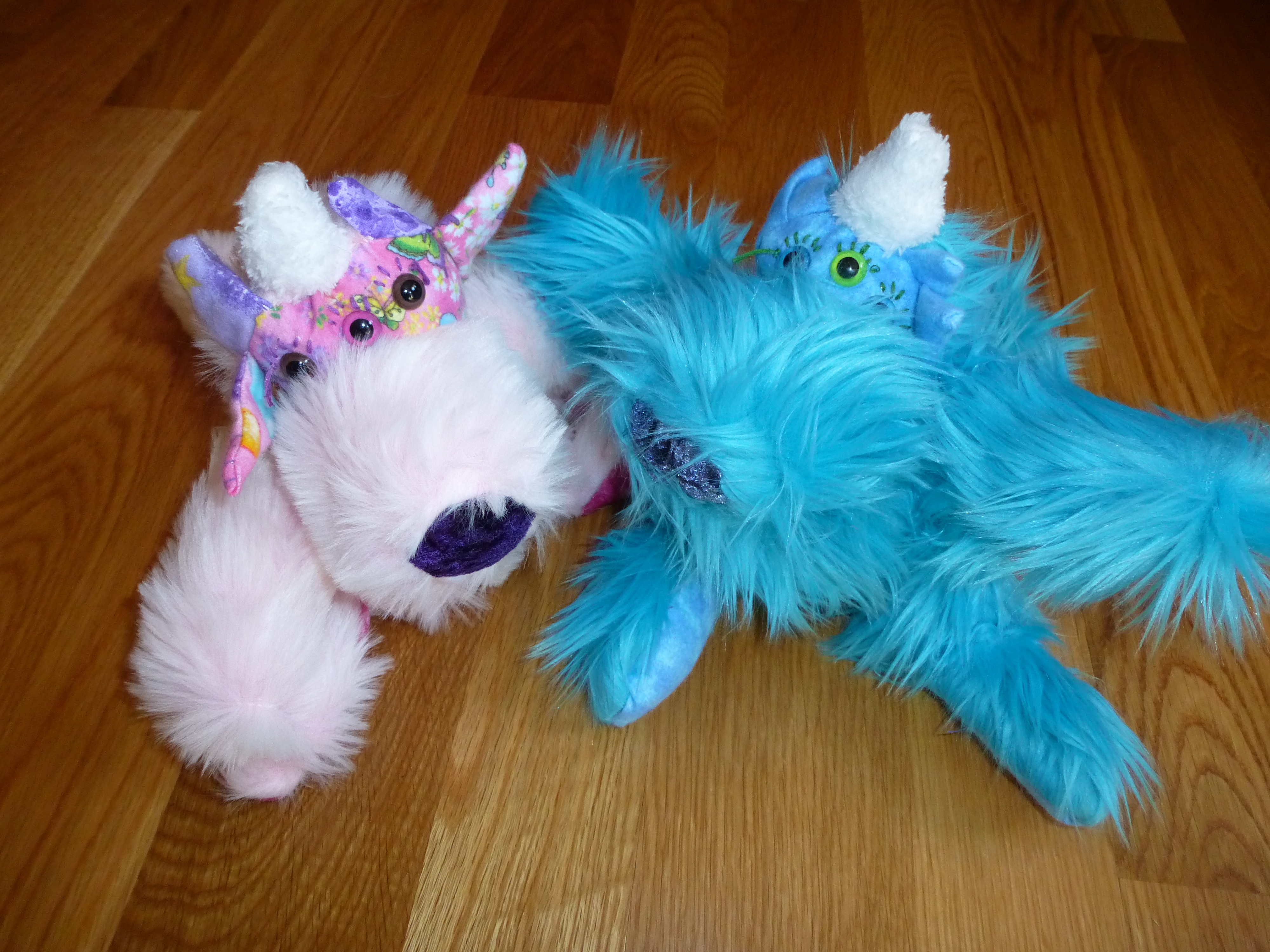 The Monster Under the Bed, $30
Accent colors will vary, please specify any color preferences by emailing us directly at Realms of Gold.
If you're interested in other dragons, check out Tokoyo and The Four Dragons.
**********
All dolls are made to order, so you can order a custom doll with your choice of colors.  Just let me know!  Please keep in mind that colors may vary slightly.
For more information on any of our dolls and puppets, please feel free to e-mail us at
Realms of Gold.
Or call us at (650) 996-2280.