There Was An Old Woman Who Lived in a Shoe
A Doll Set
Based on the classic nursery rhymes, my Old Woman is a set with her Shoe. The children are found in the shoe's lining fabric. The old woman and her shoe may be used separately or displayed as a set.  Made of cotton calicos and soft panne velvets with custom inserted grommets for the shoe's lacing. The old woman wears a dress inspired by 18th century chemise a la reine. Her velvet bonnet is removable. Approximately 14″ tall when combined.  As with all of my dolls, this is my own copyrighted pattern.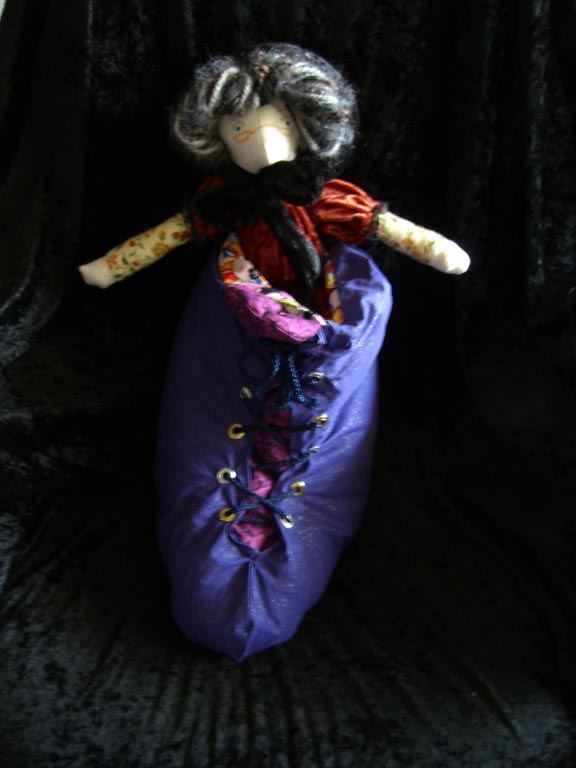 Old Woman Who Lived in a Shoe,  Set $75
**********
Most of our dolls and stuffed animals are reversible dolls.  If you see two or more characters in a photo, that means there are two or more characters in one doll.
All dolls are made to order, so you can order a custom doll with your choice of hair, dress, skin and eye colors.  Just let me know!  Please keep in mind that colors may vary slightly.
For more information on any of our dolls and puppets, please feel free to e-mail us at
Realms of Gold.
Or call us at (650) 996-2280.