Titania and Bottom
A Topsy-Turvy Doll
from Shakespeare's Midsummer Night's Dream
The Queen of Fairie, Titania, turns over to reveal Nick Bottom with his infamous Donkey's head. Based on the characters in Shakespeare's Midsummer Night's Dream, this is two characters in one doll.   As with all of my dolls, this is my own copyrighted pattern.  Approximately 12″ tall.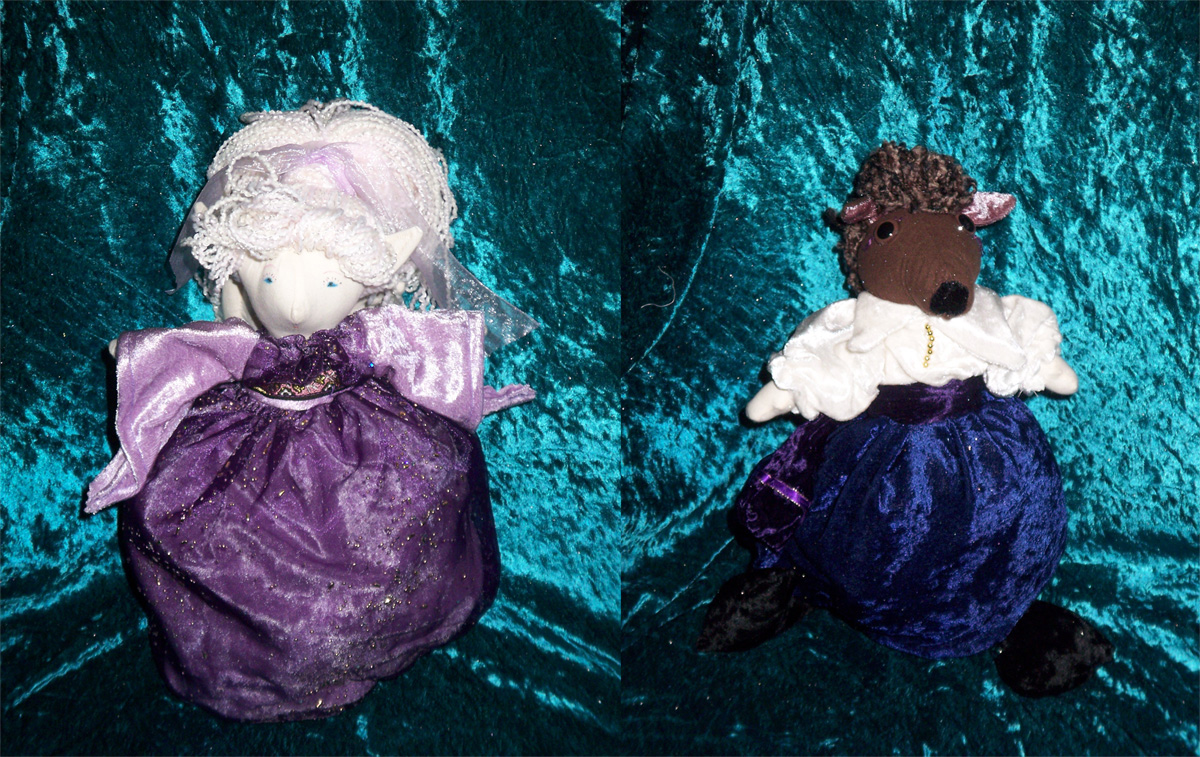 **********
Most of our dolls and stuffed animals are reversible dolls.  If you see two or more characters in a photo, that means there are two or more characters in one doll.
All topsy-turvy dolls are made to order, so you can order a custom reversible doll with your choice of hair, dress, skin and eye colors.  Just let me know!  Please keep in mind that colors may vary slightly.
For more information on any of our dolls and puppets, please feel free to e-mail us at
Realms of Gold.
Or call us at (650) 996-2280.