Rapunzel
A Hidden Pouch Doll
Rapunzel is a traditional doll based on a fairy tale from the Brothers Grimm. She is available with normal legs, or with velcro pouch legs for hiding secrets. She is approximately 15″ tall and is shown with pouch legs and a velvet dress. Part of her hair is a thin braid which wraps around her head, or can be "let down." She comes with her story in a small, handmade book.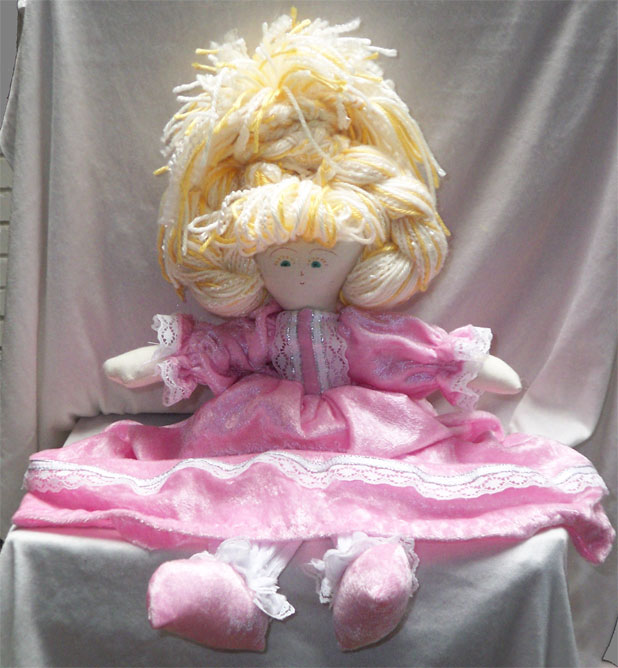 For another pouch doll, please see The Little Mermaid or The Fairy Godmother.
**********
Most of our dolls and stuffed animals are reversible dolls.  If you see two or more characters in a photo, that means there are two or more characters in one doll.
All dolls are made to order, so you can order a custom hidden pouch doll with your choice of hair, dress, skin and eye colors.  Just let me know!  Please keep in mind that colors may vary slightly.
For more information on any of our dolls and puppets, please feel free to e-mail us at
Realms of Gold.
Or call us at (650) 996-2280.