The Snow Queen and Gerda Doll
A Topsy-Turvy Doll
The story of Gerda, who rescues her dear friend Kay from the Snow Queen, is one of Hans Christian Andersen's happier stories.  At 7 books, it was one of Andersen's longest tales, as well.  It is also a story of a strong female character.  Here, the evil snow queen turns over to reveal our heroine.  Approximately 12″ tall.  As with all of my dolls, this is my own copyrighted pattern.  The Snow Queen and Gerda come with their story in a small, handmade book.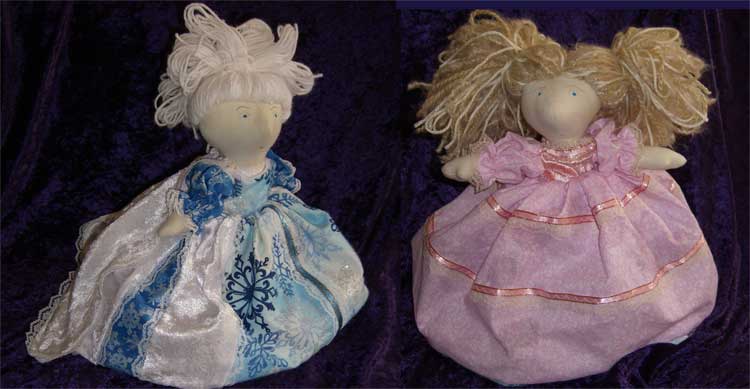 This is a new variation of the Snow Queen with a hat inspired by Carnival in Venice.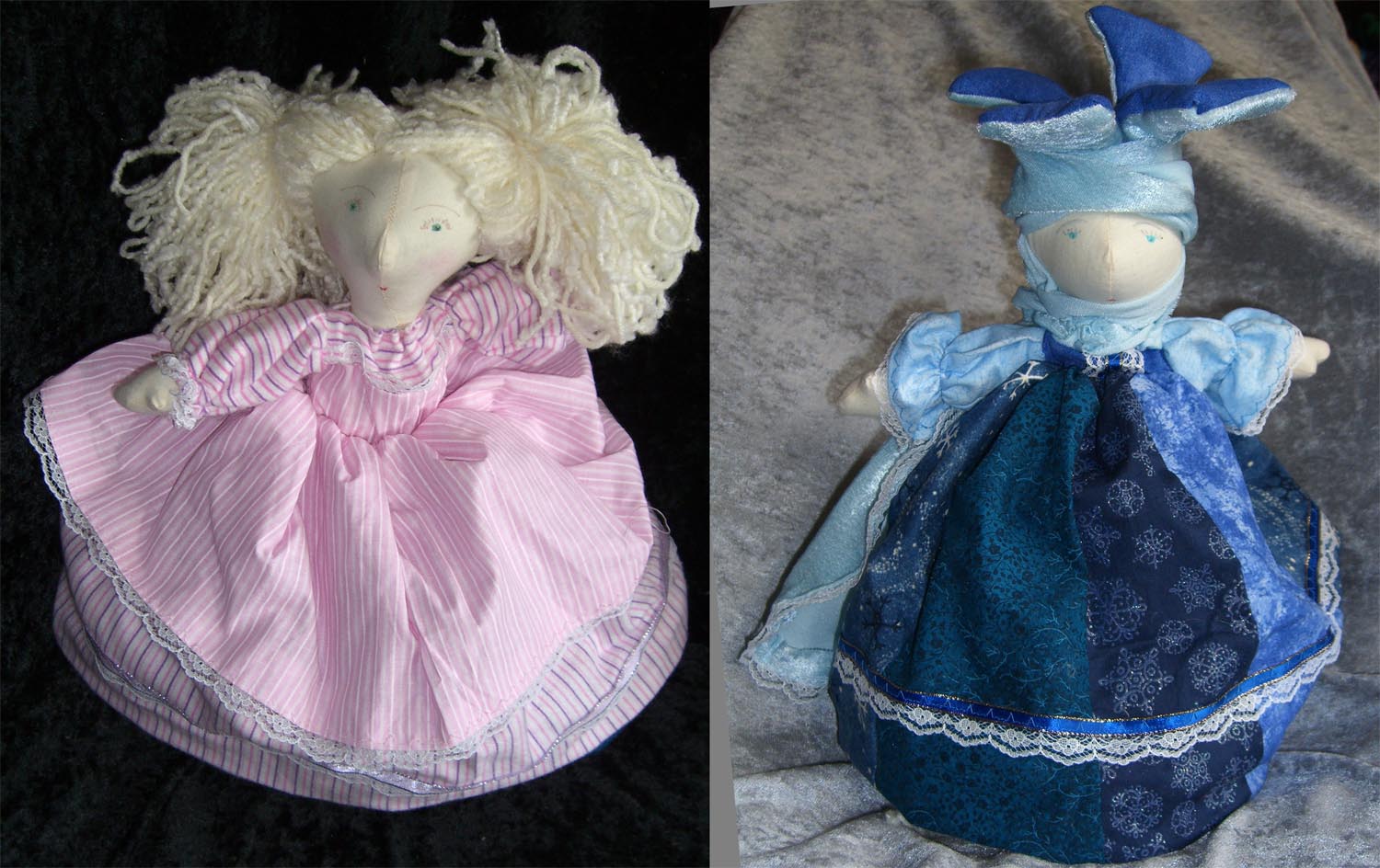 The Snow Queen and Gerda (with hat), $50
**********
Most of our dolls and stuffed animals are reversible dolls.  If you see two or more characters in a photo, that means there are two or more characters in one doll.
All topsy-turvy dolls are made to order, so you can order a custom reversible doll with your choice of hair, dress, skin and eye colors.  Just let me know!  Please keep in mind that colors may vary slightly.
For more information on any of our dolls and puppets, please feel free to e-mail us at
Realms of Gold.
Or call us at (650) 996-2280.