The Pirate Princess: A Jewish Heroine
A Topsy-Turvy Doll
The Pirate Princess is based on the story of The Faithful Lovers, written by Rabbi Nachman of Breslov (1772-1810).  In the tale, two students fall in love and elope, but on their honeymoon, they are beset by pirates and separated.  The woman eventually takes over the pirate ship, and after fooling pirates, merchants, and princes, eventually is installed as a queen.  She then uses her cleverness to find her husband, and the pair eventually rule together.  Approximately 12″ tall, she is reversible going from pirate to princess with a simple flip. 2 dolls in 1. As with all of my dolls, this is my own copyrighted pattern.  The Pirate Princess comes with her story in a small, handmade book.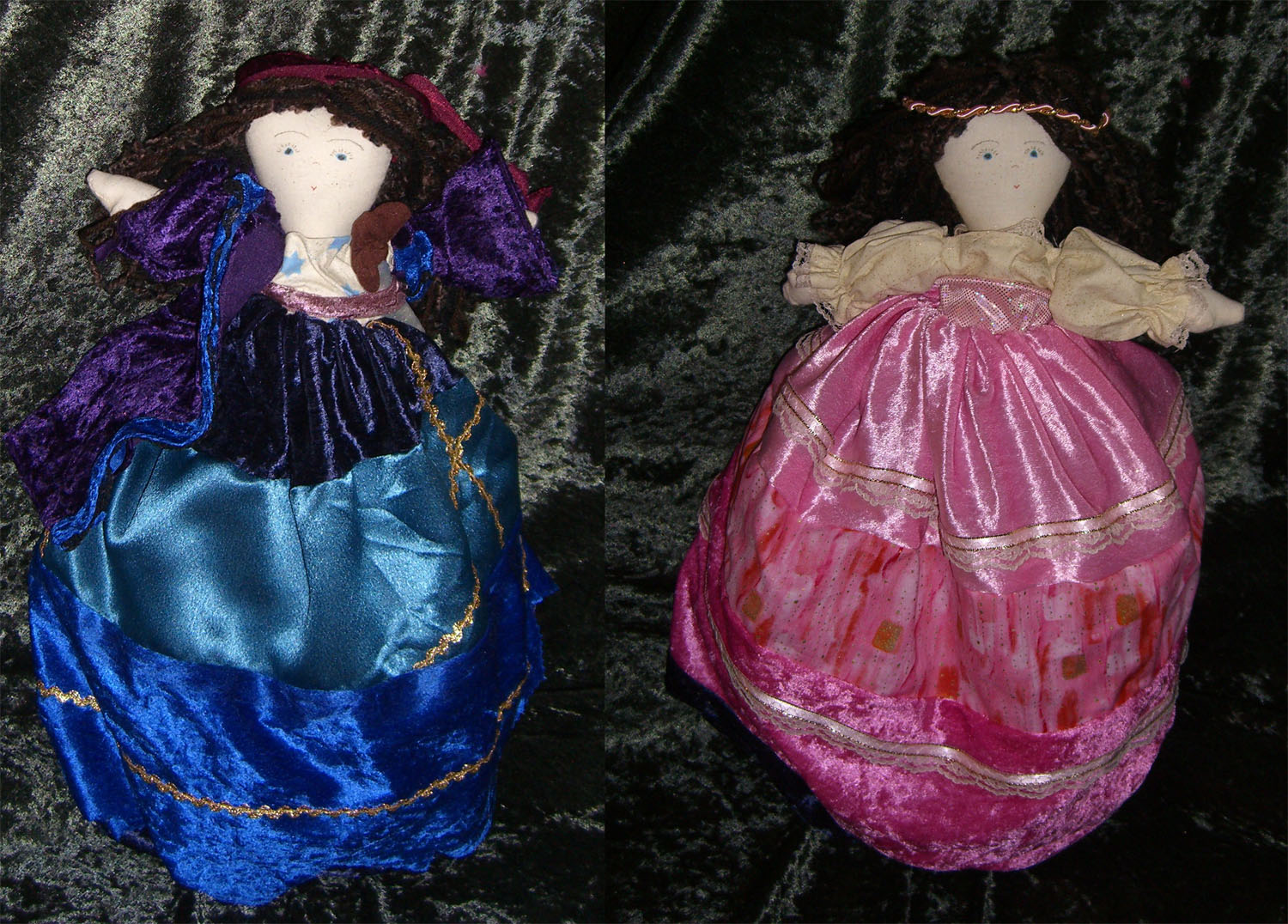 **********
Most of our dolls and stuffed animals are reversible dolls.  If you see two or more characters in a photo, that means there are two or more characters in one doll.
All topsy-turvy dolls are made to order, so you can order a custom reversible doll with your choice of hair, dress, skin and eye colors.  Just let me know!  Please keep in mind that colors may vary slightly.
For more information on any of our dolls and puppets, please feel free to e-mail us at
Realms of Gold.
Or call us at (650) 996-2280.