The Rabbi
A Hand Puppet
This Rabbi hand puppet is a storyteller and archetype. I offer both male and female rabbis. They are wearing a yarmulke and tallit. As with all of my hand puppets, the Rabbi is lined in soft terry. Approximately 10″ tall. And as always, the Rabbi hand puppet is my own copyrighted pattern.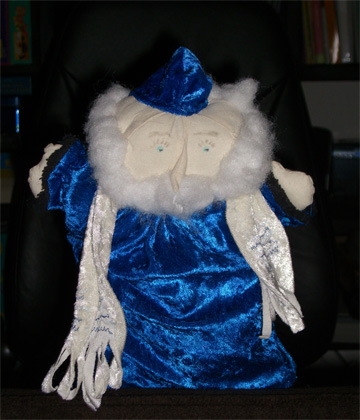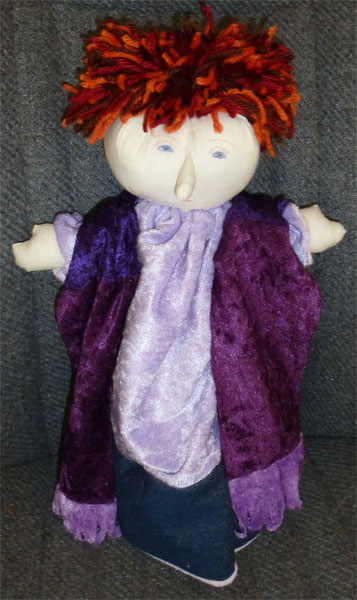 The Rabbi (female), $30
**********
All hand puppets are made to order, so you can order a custom hand puppet with your choice of hair, dress, skin and eye colors.  Just let me know!  Please keep in mind that colors may vary slightly.
For more information on any of our dolls and puppets, please feel free to e-mail us at
Realms of Gold.
Or call us at (650) 996-2280.