Dolls from
Russian Fairy Tales
Aleksandr Afanas'ev may have been the classic 19th century folklorist in Russia, but the stories he collected, like those of the Brothers Grimm, had a much longer oral history.  Here are two of the classic Russian folktale characters:  the heroine Frog Princess, who some say is really Vasillia the Wise, and the villain of most Russian tales, Baba Yaga.  Our storybook dolls tell their stories again.  Most are reversible, showing more than one character at a time.  All of our dolls are characters out of stories, immigrants from the books that Keats called "Realms of Gold."  I hope that you enjoy both the dolls, and their stories, and perhaps decide to take a few home with you.
Most of our dolls are reversible.  If you see two or more characters in a photo, that means there are two or more characters in one doll.
To learn more about any doll or story, simply click on the doll's photo or name.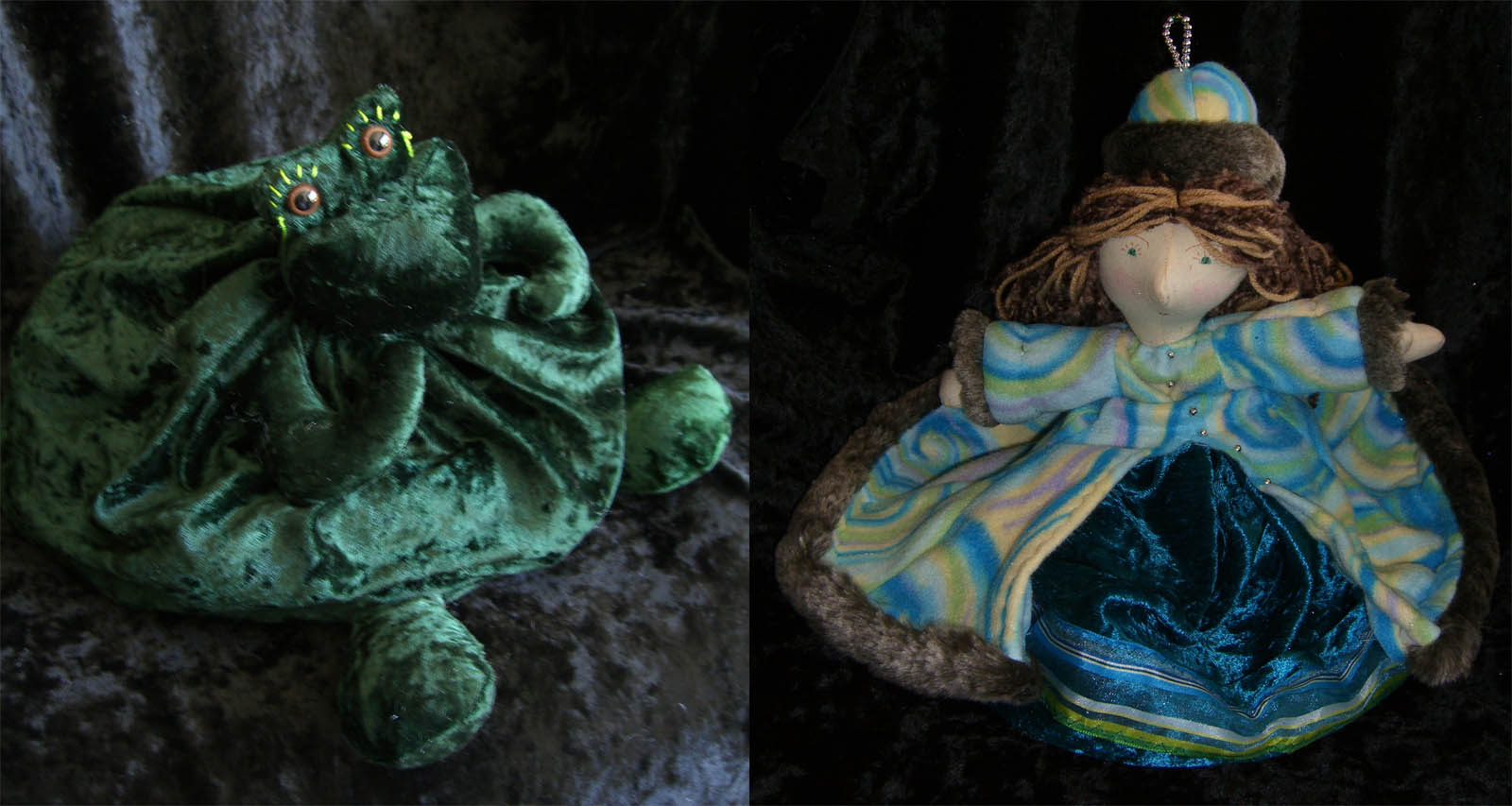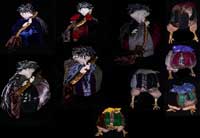 For more information on these or other character dolls, please feel free to e-mail us at Realms of Gold. Or call us at (650) 996-2280.